Back to top
Why book with us?
ATOL Protection
Award-winning team
Personal service
Price Match Guarantee
Pay balance online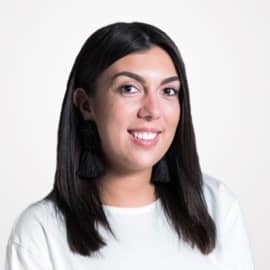 Enquire now
If you are flexible on your departure date please try another.
Seychelles' Top Ranked hotels
---
Each of the 115 islands that make up the Seychelles exudes an undeniable utopian essence quite unlike anywhere else in the world. Everything here reads from the textbook for paradise: crystalline waters, powder-fine sands, tropical greenery and primal blue-green colours wash over every inch of the Seychelles. Turtles, tortoises and whale sharks are just some of the natives that call the Seychelles home, all of which coexist harmoniously with ultra-luxurious hotels. Honeymooners have flocked to the Seychelles for many turns, and one look at the photos is all the reason you need to follow suit.
Flight time: Approx 9 hours
Passport & Visa: No visa required for UK passport holders
Currency: Seychelles Rupee
Time Zone: GMT+4
Language: Creole, English and French
Jan

Feb

Mar

Apr

May

Jun

Jul

Aug

Sep

Oct

Nov

Dec
Average temperature (℃)
---
Best Time to Visit
As the Seychelles islands are blessed with a year-long warm, tropical climate, it's always a good time to visit, although different times of the year may be better suited to your particular interests. Temperatures seldom drop below 24°C or rise above 32°C. Most islands are comfortably outside the cyclone belt, and the north-west trade winds that visit October - March create calm seas and well-balanced humidity.
Culture
The cosmopolitan Seychellois are a colourful blend of peoples of African, European and Asian origin, bring their distinct traditions and customs that contribute to the vibrant ways of Seychelles culture. See these influences at work throughout local art, cuisine, music, dance and architecture.
Cuisine
Creole cuisine in The Seychelles features the subtleties and nuances of French cooking with the exoticism of Indian and Oriental tropes. Seafood dishes feature predominantly in the local cuisine, appearing alongside the national staple, rice.
Diving
The 115 islands of the Seychelles offer diverse and impressive diving opportunities. The Outer Islands to the south of the archipelago are all coraline or sandy cays, presenting the experienced diver with excellent opportunities to explore where few people have before. The Inner Islands, remains of a submerged mountain region, rest on a shallow plateau with prolific marine life and excellence PADI diving facilities across a multitude of dive sites.
Sailing
Enjoy the experience of a lifetime sailing the Seychelles' Inner Islands, where safe moorings and easy sailing distances will open up a world of diversity and breathtaking natural beauty to be explored the way it was intended. Cruise the waters around magical Mahé, Seychelles' largest island and home to the main port and capital, Victoria. The island offers memorable sailing opportunities with 44 miles of scenic coastline that features safe anchorages, over 65 beaches and a host of secret coves and romantic hideaways.
Flora and Fauna
Seychelles is a living museum of natural history and a sanctuary for some of the rarest species of flora and fauna on earth. With almost 50% of its limited landmass set aside as national parks and reserves, Seychelles prides itself on its record for far sighted conservation policies that have resulted in an enviable degree of protection for the environment and the varied ecosystems it supports.